Tile + Amazon Sidewalk
---
A stronger Tile Network
Now compatible Echo devices on Amazon Sidewalk can help locate Tiles and Find With Tile partner products when they're within Bluetooth range. Finding inside and outside your home just got even faster and more convenient.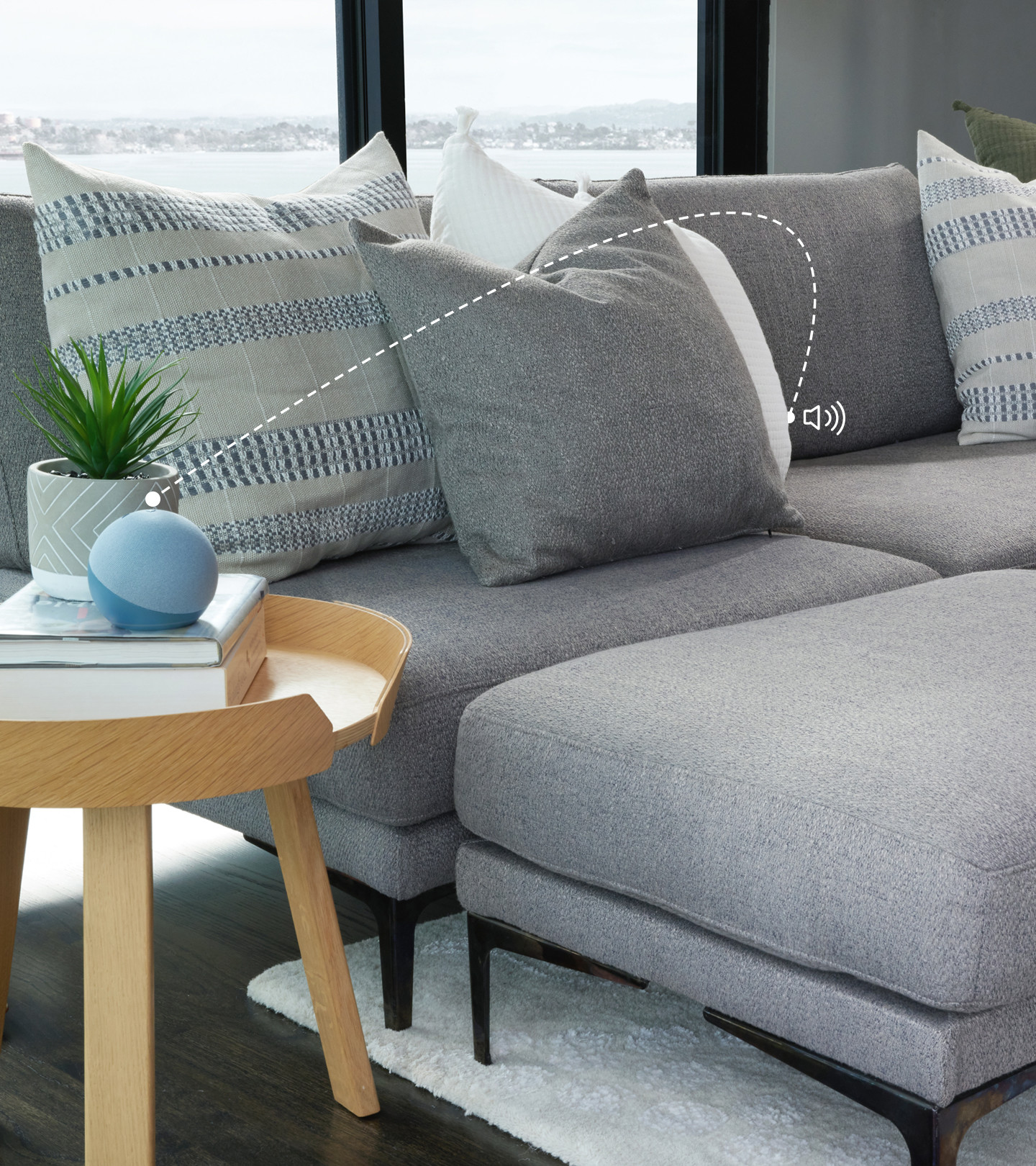 Finding at home
An even better finding experience
If you have more than one Echo device, Alexa will let you know the name of the Echo device that your Tile is close to. Just say, "Alexa, find my keys," and your Echo and Tile will do the rest.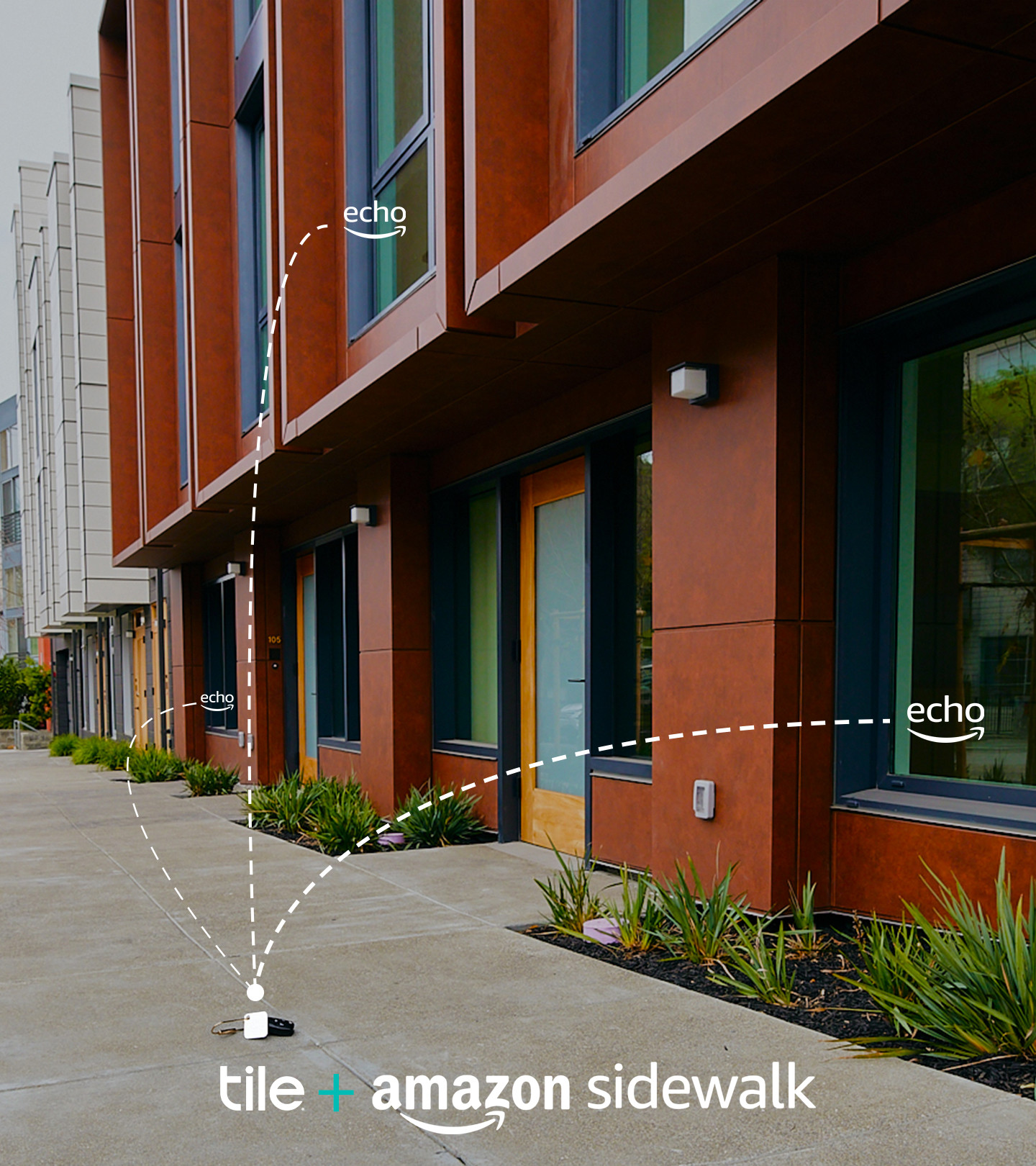 In Your Neighborhood
Your Tile Network is extended
Amazon Sidewalk helps devices connect to each other securely in your neighborhood, providing a greater chance for you to find your things and allowing you to securely help other Tile users find their misplaced things, too.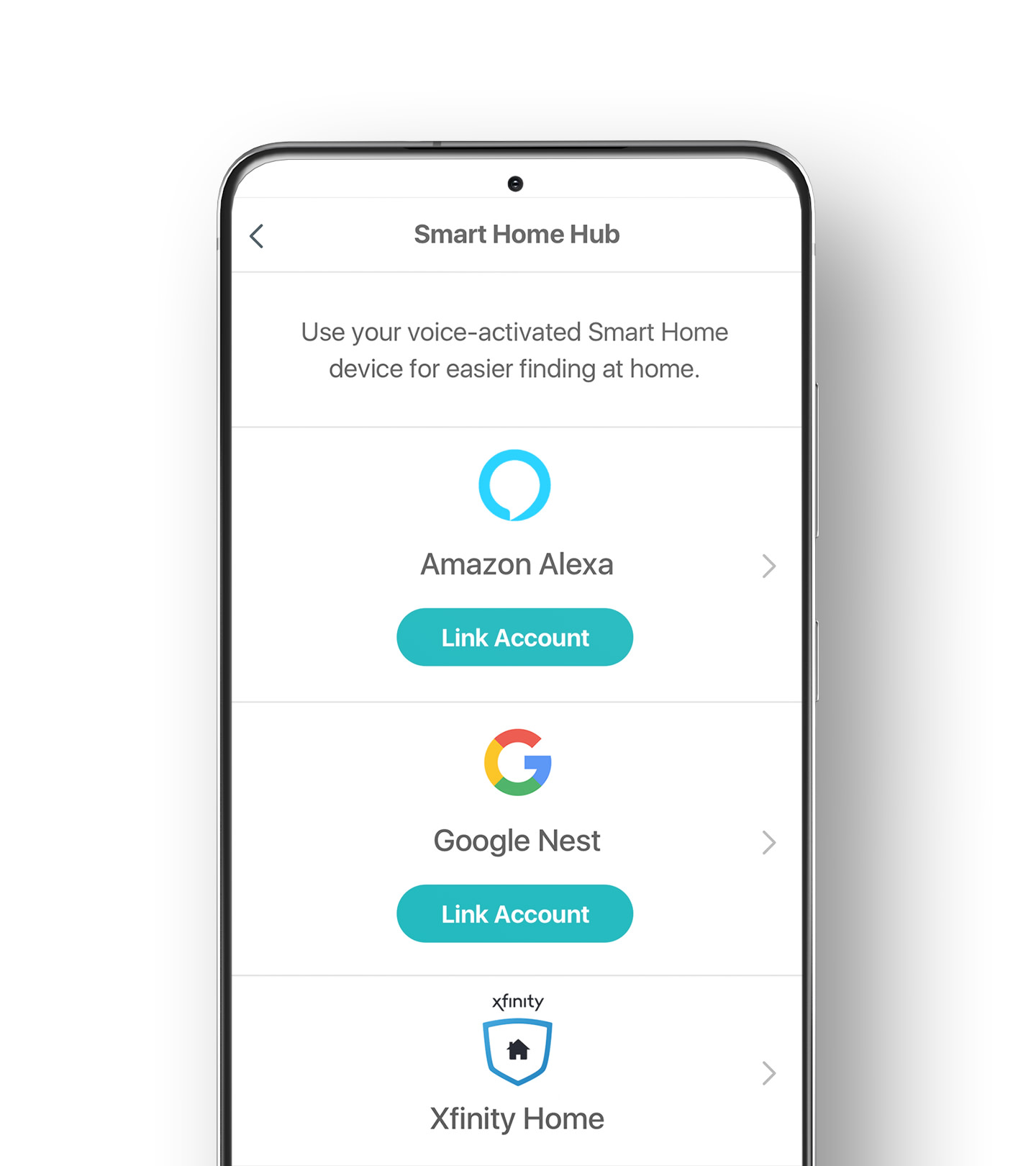 Simple Setup
Connect to Amazon Sidewalk in three easy steps*
1. In the Tile app under Settings, Link your Tile and Amazon Alexa accounts in Smart Home Hub.
2. Under device settings in the Alexa app, ensure your individual Tiles are marked as "Enabled" in Find My.
3. Under account settings in the Alexa app, make sure Sidewalk and Community Finding are enabled.
*Even if you do not own a compatible Echo device connected to Sidewalk, other Echo devices on Sidewalk will be able to securely scan for and locate your Tile devices or Find With Tile embedded partner products only when you complete these three steps. If you would rather continue using Tile without accessing any Sidewalk functionality, do not link your Tile and Amazon Alexa accounts. To decide which level of access you want your Tiles to have on Sidewalk, visit our Help Center Article Here. 
Amazon, Alexa, Echo, and all related marks are trademarks of Amazon.com, Inc. or its affiliates.